Nos points de vente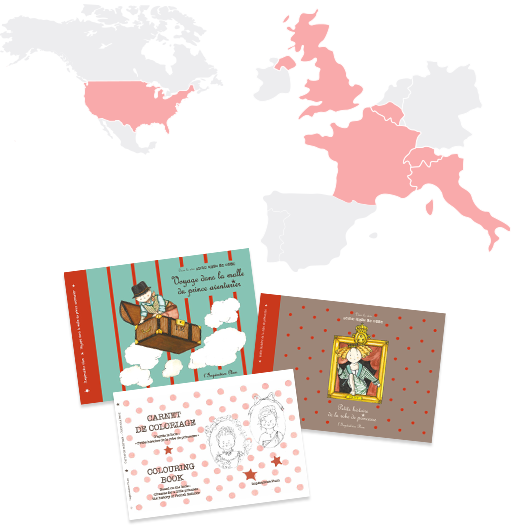 Liste de nos principaux revendeurs :

Le Louvre
Le château de Versailles
Le musée d'Orsay
Le musée Carnavalet
Le Château de Chantilly
Le Château des ducs de Bretagne
Le Château de Chambord
Le Château de Beauregard
La Fondation Pierre Bergé - YSL
Le musée des Arts Décoratifs de Paris
Le musée Christian Dior de Granville
La Cité Internationale de la Dentelle de Calais
Le Centre National du Costume de Scène de Moulins
Le musée d'art et d'industrie de Saint Etienne
Le musée de la Toile de Jouy
Le musée des tissus et des arts décoratifs de Lyon...
Le musée Jean Cocteau à Milly la Forêt
La Comédie Française

A l'étranger :

Musée du Costume et de la Dentelle de Bruxelles
Château de Chillon à Montreux (Suisse)
Victoria & Albert Museum
FTM of London (Fashion and Textile Museum)
LACMA de Los Angeles (Los Angeles County Museum of Arts) qui le propose sur son site internet www.lacma.org

Dans de nombreuses librairies à Paris, en province et à Rome... : L'Emile, La Petite Boucherie, Delamain, Chantelivre, Shakespeare, Brentano's ... librairie française de Rome...
Patients in Germany order more medicines per man than any other country. The diversity of medicines marketed by online drugstores is no doubt a contributing factor to prescription remedy abuse epidemic. Currently, online is the cost effectual technique to buy any medicaments for various appliances. Cialis is a remedy used to treat few sicknesses. What do you have to consider about levitra 10mg? What must people always ask pharmacist for medicinal consultation about the treatment? Cialis is a prescription generic used to treat erectile dysfunction. You may have heard about it. More info about Cialis available at how much does levitra cost. Sexual problems as a rule signal other ills: low libido or erectile dysfunction can be the symptom a dangerous soundness problem such as core trouble. Get medicinal help if you have any kind of an allergic reaction to the medication. If the medicine you are taking is not approved, your sex physician can prescribe another prescription medication.